I am a graphic designer based in Basel, Switzerland
Magazine
Print Magazines & EPub Version for Tablets
2018
The fictional architecture-magazine "Tatemono" tries to merge not only two languages but also design in reference to the content.
In teamwork with Sashauna Wray two products were developed: The printed Magazine and a digital epub version with interactive elements to view on a tablet.

All analogue photographs and notional advertisements were created by us, aswell as the binding and the silk-screen printed cover.
Jam Night
The Jazz-School (jazzcampus) in Basel frequently organises jam sessions, that are open to the public. We had the opportunity to design draft-proposals for one of these events.The logo I developed can be used as a key visual for all jam nights and be included in all different kinds of posters, flyers or any kind of advertising media.These is only one suggestion of many possible implementations.

2016
Literature Festival
This was a teamwork project, in which a key visual-ad was created by a group of four people. It hat to advertise the "Buch Basel" festival in an interesting way.
The content of the books read by the models was visualized by projecting text on them.

2016
This is a personal project for which this duotone-poster was developed. With the subject of "water" and an experimental approach these visualisations were created. The microphotographies of waterdrops were composed and the poster offset printed.

2017
Corporate Design
The annualy held Bouldering World Cup in Meiringen, Switzerland is organized as a festival. I created a fictional redesign for the whole event. It started with the development of a logo and a key visual that are applicable to all different kinds of media.

2018
MahN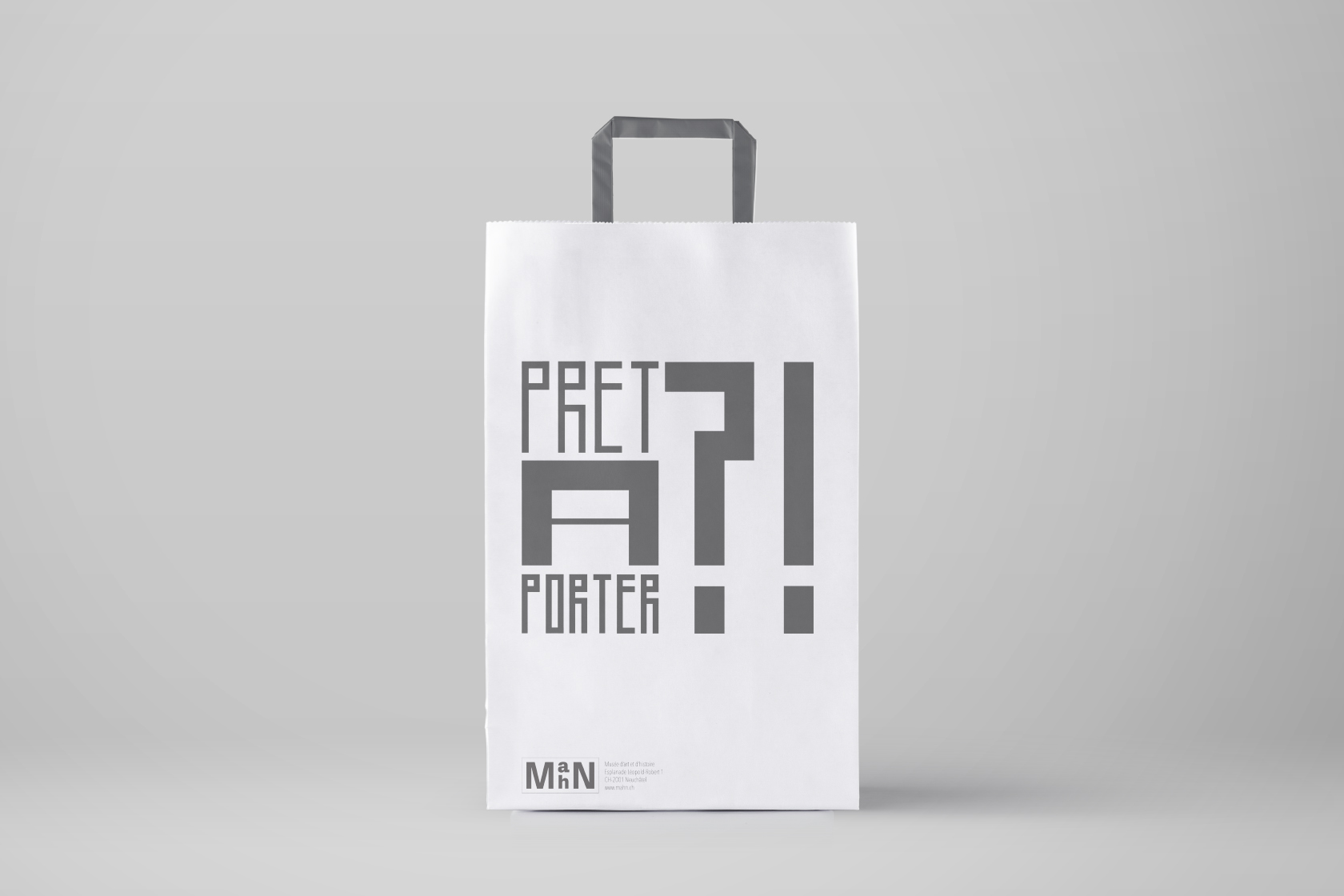 During Winter 2016/2017 the
Musée d'art et d'histoire à Neuchâtel (MahN) exhibited swiss plastic- and paper-bags from the last 150 years. As part of a competition we were asked to design the bag for this exhibit. The content was given by the curators.Two versions were developed. One is very simple and reserved colour-wise. It stands for the history of paper-bags and their various designs. The other one is loud and flashy with fresh, almost toxic colours for the plastic-bags that came up in the fifties and offered new opportunities for designs with brilliant and shiny colour-prints.
Schwabe
The worlds oldest and still existing publisher "Schwabe" is situated in Basel. Its long history of printing and publishing books has its roots in the 14nth century. This project was launched on the occasion of the 525th Schwabe-anniversary. The task was the creation of a special edition on Schwabes history through those centuries.
The aim was to include the modern appearance of todays company, but also showing the long history and quality since its foundation.
The books squarish format represents the present time. When opening the book, the format becomes a long rectangle that refers to the chronicle of the last 525 years up to now.