School for
New Music
For my degree in 2018 I developed the Corporate Design for a fictional Music Academy called «Audaca».

The logo and key visual can be understood as visual translations of how music is perceived by the listener.
Abstract forms - organic as well as geometric - intertwine while their interaction leads to an optical illusion of moirée shapes. In print, one usually tries to avoid this «mistake». Here it becomes a deliberately implemented design element.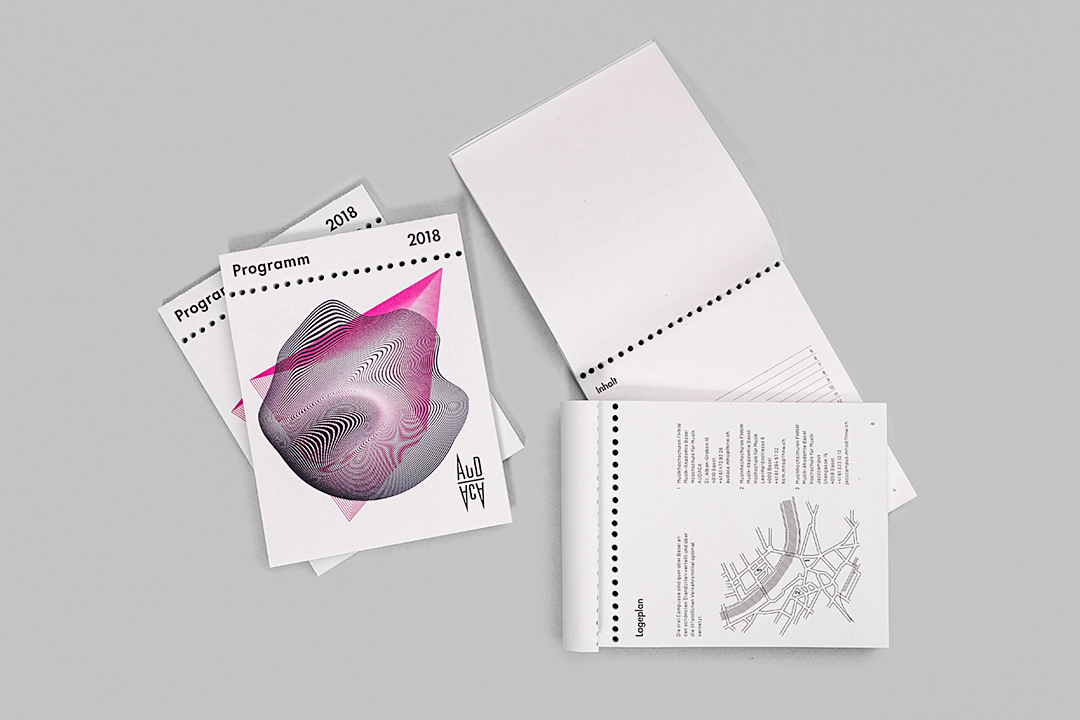 The design was applied to various communication tools, including a poster (screen printed), a programme booklet – conceptualized as a handy notebook – as well as a short logo animation.